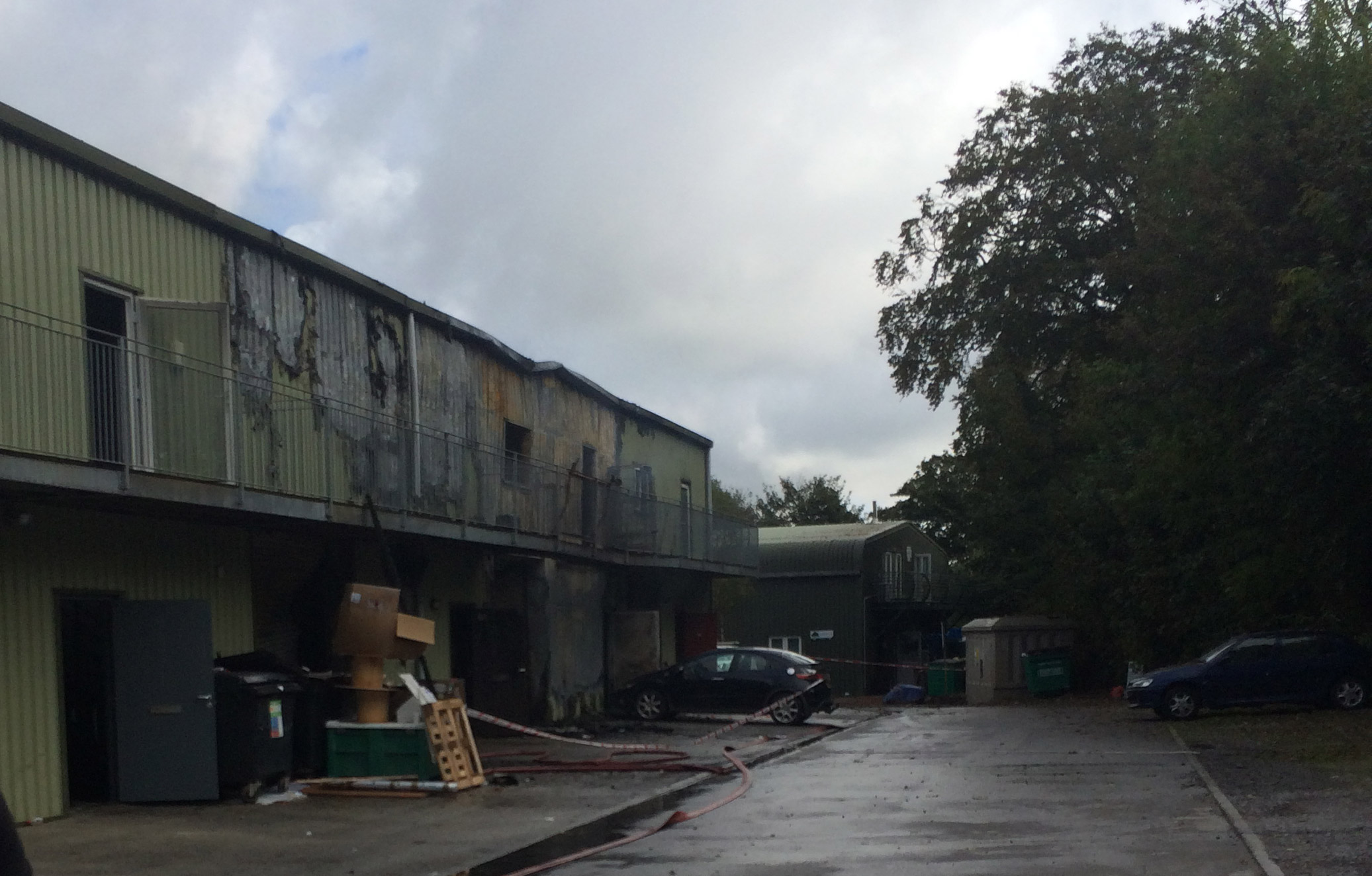 On the 1st October 2014 Barton Solutions and Barton Solutions Electrical along with other units on the South Hams Business Park, Churchstow were severely affected by a fire. (Read more)
The blaze devastated our office and storeroom and thousands of pounds worth of stock was destroyed, causing chaos to our project deadlines at that time.
A lot of upheaval was caused and we temporarily moved into another unit whilst investigations were carried out and RT Trigg began their rebuild of the units. We are hoping to be back in time for Christmas.
As a team we were devastated by the repercussions of the fire but after we had got ourselves established and running as much as possible from our temporary office, we wanted to focus on what positives could come out of the situation we were in.
We felt it was an opportunity to have a complete restructure of the internal paperwork and filing system and a general reorganising of our office. We also wanted to start building ourselves back up again with a fresh face by rebranding. We got together as a team and brainstorming began! We now have a new look for our company that we are delighted with and as a team, like the phoenix rising from the ashes, we are stronger than ever before!
We strive to provide the best service possible to our existing clients and of course new and we are looking forward to new projects, new ventures and a fresh start.